The Library...

---
You sneak past the servant and push open the library door cautiously. Books are stored neatly on their respective shelves. You walk to the end of a row and discover a desk laden with papers and a notepad.....

Flipping open the notepad, you discover there is a message written there....
Dear Visitor,

You have decided to read some of my writing. I thank you very much. Below you will find some of my fan-fiction stories, I would appreciate it if you would kindly give me some feedback on the stories.

Mummies Alive !

Red Rose --> Rath reminicises about his other lady love ....

Hercules

Through Time --> Hades travels forward in time via Hera ...

Until next time ....

Nymbus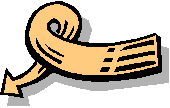 Back to the Villa