Welcome to my Villa ...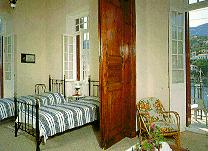 The servant who met you at the door now tells you that Nymbus is out. Perhaps you would consider visiting the many areas of her home....
---

"Alot of men have come before you, perhaps you would like to join them in the courtyard."

"Follow this door to the study to learn more about my mistress..."

This is the private library, sneak past the servant and come in !

Turn on the lava lamp and find out more about the many places I like to travel to ...
---
And for the lawyers and owners of pics used here ...
(Please read if you intend to borrow my stories or such)

"Open this door and wander out to the street to the disclaimer."
---

E-mail