The Street ..

Ok, I'll do away with all the fancy descriptions..
I do not own X-Files, Mummies Alive! or Hercules : TLJ. They belong to Chris Carter, 1013 productions, DiC, MCA TV

and Universal. These are fan pages and fan-fiction by a fan for the masses of fans out there....
All Hades images from Kiari's Erik Thomson Site

If you intend to use any of my stories or my scanned picture of Dougray Scott , either include my name, e-mail or a link back here....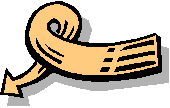 Back to the Villa